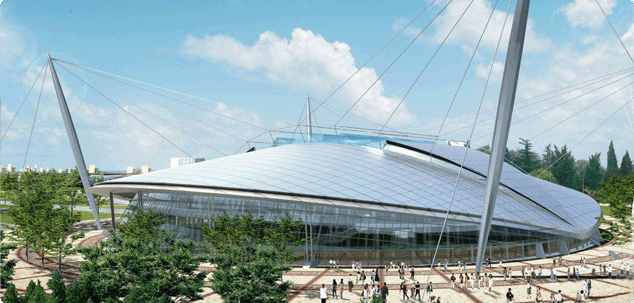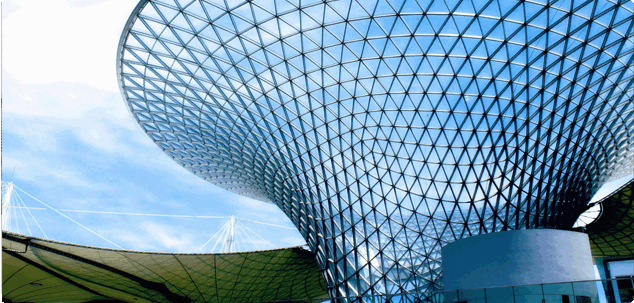 Zhejiang Provincial Key Laboratory of Space Structures (ZKLSS) was approved for establishment by the Science and Technology Department of Zhejiang Province in 2010. The mission of ZKLSS is to establish a top-grade innovation platform that integrates design, manufacturing, construction and health monitoring of space structures. ZKLSS is affiliated to College of Civil Engineering and Architecture, Zhejiang University. The director of ZKLSS is Prof. LUO Yaozhi. The chairman of the Academic Committee of ZKLSS is Prof. DONG Shilin, Academician of the Chinese Academy of Engineering.
The supporting research team of ZKLSS is one of the leading research teams in the space structure field in China. Over years, the team has received more than 50 National/Provincial level research grants. Currently, major research interests of the team include: 1) emerging structural systems for space structures; 2) advances in aerospace structures; 3) advanced construction and monitoring technology for space structures; and 4) Utilization of renewable energy in space structures. The research contributions of the team have gained wide recognition, including receiving a number of National/Provincial level awards. The research team of ZKLSS has also been actively involved in practical engineering activities. In particular, the CAD system for space structures (MSTCAD) developed by the team has found increasing popularity in the engineering community. MSTCAD has been successfully used in the design of thousands of engineering projects. Recent consulting projects of ZKLSS include National Stadium (the "Bird's Nest"), National Aquatic Centre (the "Water Cube"), National Centre for the Performing Arts, and UK Pavilion of World Expo 2010, among many others.
ZKLSS has established broad contacts with both overseas and domestic universities and research institutions and we sincerely welcome new friends all around the world. Our contact details can be found below.
E-mail: sslab@zju.edu.cn
Add: Zijingang Campus, Zhejiang University, Hangzhou, China 310058